Tuesday February 20, 2018 
Click on a name below to see their page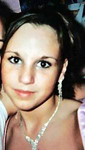 Danielle cherished family, friends and life. She had her whole life planned out; her husband, number of kids, two dogs and would be a dermatologist, a career where she could help others but have time for her family.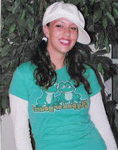 Christi had just enrolled in college. She just began taking First Baptist Church shuttles downtown every Thursday to befriend the homeless. Just chit chatting with them and letting them know they had a friend. In her journals, she was determined to turn her life around and she started by helping others. She volunteered often for the M.U.S.T. Ministries to help set up their clothing shop for the homeless and the children's center. She helped cooked their meals. She helped do their laundry. She wanted to go into a field helping others. She would have changed at least one person's life, for the better, when they thought there was no more hope. She didn't show up last Thursday. She died.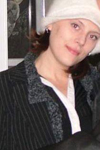 In the months before she was killed, 21-year-old Anke Furber had been acting scared and she seemed to know she was in danger. Several days after Furber's charred remains were discovered in a small vineyard in Norcross, Anke's mom, Ria, found a note in Anke's desk at home in Marietta. In it, Anke seemed to foreshadow her own death. She wrote, "My parents would surely grieve the loss of their wonderful daughter whose craziness would soon lead to her slaughter". Ria isnt sure exactly when the note was written, but believes it was written in a close time frame to the actual murder.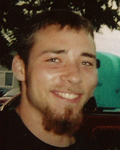 At 22 years old, Levi had goals and ambitions of being a business owner, a husband and a father. He loved his family and friends with everything in him and would do anything for you. His shyness and manners we're a shining attribute to who he was. Unfortunately, Levi befriended someone who for nearly three years took advantage of his kindness and when asked to leave his home, he killed him. If he would have just walked out the door as asked, Levi would still be here today. We'll never know all the wonderful things that Levi would have accomplished, but we know he was a "Friend" till the end.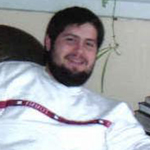 Ephraim was 21 yrs old when he prematurely transitioned to the other side. He was a very warm hearted young man. And was always available to help friends and family. As his cousin Ben said about him: "You can lay a 1,000. on the table and know completely that Ephraim would have never taken it". He spent most of his days at Antique World in Clarence , NY which was owned and operated by his Uncle. That was my sons world. A world he will no longer be able to participate in. He is sorely missed by his family and friends.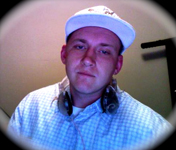 Mark suffered a brain injury at the age of 19 the night of a high school prom. Mark died at the age of 25. Life was hard for Mark, he lived an aphasic life. Mark struggled to relearn his alphabet and to speak again. Neuro rehab, drug rehab, jails, institutions and death. Mark was disabled and a fighter all at the same time. College, heavy equipment operator, volunteering were all part of these six years. Mark loved kids and wished he had one. Due to the selfish reasoning of his so called friends, Mark will never be able to achieve his dreams that he fought so hard for. Mark's struggle is over !! PEACE..........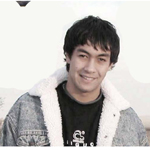 His friends describe him as a kind, warm hearted, full of energy, always smiling, and a very silly young man. They also said that whenever Sean walked into a room that he had the ability lighting up the room because he was full of life and energy! He loved his dad, his mom, and his sister very much. He had a very special bond with his great grandma Efford and his great aunt Charlene whom also up in heaven with him. A warm hug from Sean was just another way that he showed his affection to his family and friends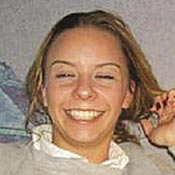 When Cayte was in the middle school she was on the track team, she was a cheerleader for the Nor-Roc Vikings, she was on a soccer team, and she loved attending the dances at the Sad Cafe. When she went to high school, all of those activities stopped. The sad reason was because she was too old. All the kids have, once they reach high school, are the woods and the homes of friends when the parents are at work. If she had activities to do after school when she went to high school, maybe this wouldn't have happened.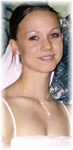 From her birth to her passing Katty touched so many lives. Not only did her family have the joy of watching her grow from a 6 pound baby girl to a beautiful young woman, but so many others did as well. The lives she touched are too many to fathom. Her beauty and grace preceded her where ever she went. Her heart was made of fine gold and she cared for others always before herself. She was not just special to all of us but to the Lord who saw fit to call her home at such a young age. Her mansion was ready! When we think of Katty now we all can be at peace because we know she is with her Lord, never to face this harsh world we live in day to day. She is with us always when we remember her smile, her touch, and her kind words. We all had the pleasure of being touched by an ANGEL!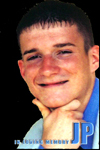 We want our son's name to be Remembered and to bring hope and joy out of something that has been the darkest and heartbreaking days of our families life. JP was very out spoken and we have decided to be that way on this site and to be his voice about the drug companies and the public official's that sit back and do nothing. If we could save one person from what our family had to go Through and is still going Through, it would be all worth it We will not stop until the truth gets out. We want his memory to live on.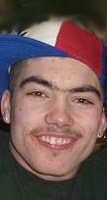 Time has gone by so quickly and it seems like we haven't seen your face in forever. Our hearts are broken, our tears flow so freely and our souls feel empty. Michael, you left us with so many happy memories but the memories can never take your place. We know you and your uncle Sam are saving a place for those who cherished you the most.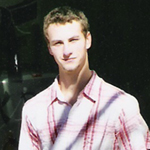 Two weeks before he died, Chuck called me on the phone. He was excited to tell me he was joining the National Guard. He had begun to think about being a History Teacher. He planned to attend school after basic training. He also mentioned a new girlfriend. He was pretty crazy about her but wanted to give things a little more time before making her "meet the parents". Still, we made plans to meet for lunch once July wound down. He thought we might all get together and told me not to worry, he had a job and would help pay the check. The first time I met the young lady he was so crazy about was as she cried herself senseless over his casket. She laid a broken heart chain and necklace across his hands. She wore the mating half around her slender neck. Her courage in court helped to solidify the deal that sent a drug dealer to prison. I hope she, and Chuck's other friends, make the right decision and swear off drug use so we may never see their faces on these pages.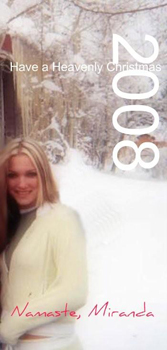 Everyone ever touched by Miranda. This will be a tribute to the life she lived. She was the most remarkable and inspirational woman I have ever known. I was in awe of my own daughter. Even as her mother, her beauty took my breath away, and as she walked this earth from her crawling stages to adulthood her beauty from the inside amazed me. Miranda loved about every living thing and each friend she had she made her relationship with them special and unique.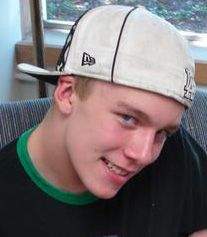 Jamie was a very loving son, brother, grandson, nephew, boyfriend and friend.. Most importantly he was the best father anyone could have asked for.. Even though he was only 16 when he was taken away from us from his so called friend, he did everything for his daughter and mother of his daughter that he had asked to marry him when he turns 18.. Jamie was the type of kid that would take his shirt off his back for anyone that needs it.. Jamie died on April 23, 2008.. If only his so called friend (29 yrs old), his mother and the other people at the home called 911 instead of waiting 3 hours, he would still be here with us today.. Jamie's dad passed away Nov 2005 and he had a hard time dealing with loosing his father and could not believe he was gone.. Well now Jamie is at home with his dad..Until we meet again... I am proud of you my son..Love you always and forever, Mommy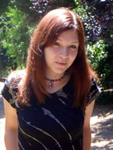 Kaylin Marie Mathews was born on a Tuesday March 1, 1988. Kaylin was my oldest child and my only daughter. She could play the piano, guitar, and drums and loved to sing. She had been "spinning records" the last few years and loved to mix music. She had been working as a d.j. at the time of her death and was very good. Kaylin was an only child for 71/2 years. She has one brother and one sister. She was a talented writer. She made jewelry and she could draw. There was nothing that my baby couldn't do, if she wanted to. Kaylin was left to die in a ravine on June 30, 2008. She was found on July 1, 2008. Her date of death is listed as a Tuesday July 1, 2008. She was 20 years old. I miss her every second of every day. The world lost an amazing talent and an amazing young woman. I lost a part of my heart.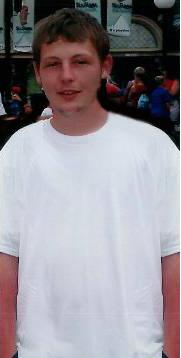 R.J. was truly a blessing in our lives. He was the kind of son that most parents only dream of having. He always respected and obeyed his parents and never got in trouble. RJ was never in trouble in his life RJ always called home to let us know where he was and when he would be home. When he was missing and we couldn't reach him on his cell phone, we knew immediately something terrible was wrong. This is a nightmare that no parent should have to go through and we are living it. Our concern is not what we are going through, but what our son had to go through in his final moments of life.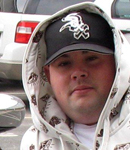 William Michael Grandchamp better known as Billy, was born Nov 7,1979. HE was a only child. Billy had many friends. Billy often told his friends that his MOM was his best friend. Billy liked to collect sports attire like jerseys and sports caps.Everything he wore had to match. He was meticulous with his clothing, car, and home. Although, Billy had no children of his own he loved children. He told me his greatest wish was to find a good girl and settle down and have a family. That seemed to be very important to him. Even at a young age he had a gift with children. Billy's friends have always commented on how good he was with their children and how their children loved him. Billy was loved by so many people. He had over 800 friends and family members at his wake. Billy will be greatly missed by all his family and friends.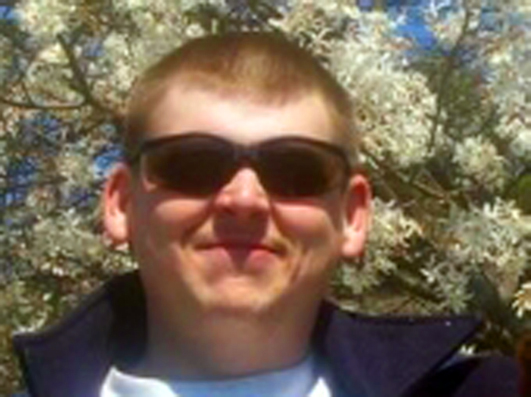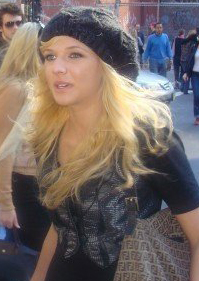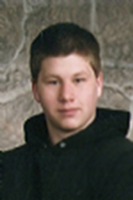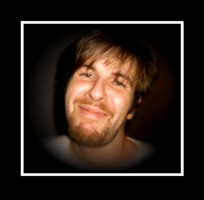 Chase lived life spontaneously with the freedom of a butterfly – a free spirit & soul – no one could hold him down, except his baby girl. She was his LIFE. There wasn't anything he wouldn't do for her, including getting clean. Chase was clean 1.5 yrs, after 6 months in residential rehab in New Orleans, continued with NA meetings, substance abuse group counseling, and sought out a Navy recruiter who told him all he would have to do to be eligible. He seemed to be on his way, until he fell off the wagon 12 days out of jail. Turning to heroin again to deal with stress was the mistake of his life. "Chase's Story" is shared with you on his main page. Thanks for taking time to read it. Sincere and heartfelt thanks to the FDLFD Family for taking us under their wings. "They will sing me to them, and I will hear." ~RIP Chase~4evrYng~1985-2009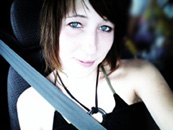 Katelynn Lillian Porter, 16, of West Elgin, was killed in a car crash on Dunborough Rd. in Elgin County. "In loving memory of Katelynn Porter. 12/12/09. 9:40 p.m." is written between two hearts on the roadside memorial, a makeshift cross. Porter was a student at West Elgin secondary school, where officials are trying to come to grips with the news of her death, especially so close to Christmas.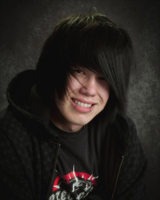 Tony passed away 10 days after his 16th birthday. He asked permission to spend the night at his friends and I told him yes. I told him" I love you" and he replied "I love you too Mom. Tony was the kid who wanted to make everyone laugh. He had such a wonderful sense of humor and a big heart. He would talk to his friends for hours trying to help them solve their problems. He was a loving big brother, and a wonderful son. He would help you with anything without even being asked. Tony was an extremely intelligent child. He was always placed in advanced classes. A week before he passed we received a letter from Columbine informing us that Tony was nominated to participate in their advanced English Program. He had a gift for writing stories.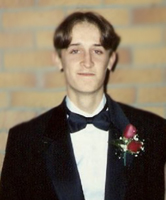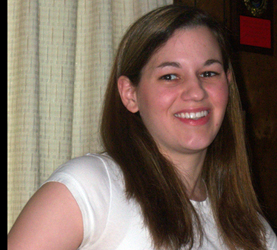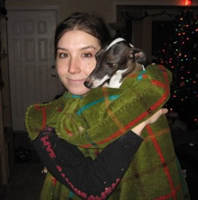 She loved all things technical and mechanical with her older brother Ian and fashion and decorating days with her older sister Genevieve. She loved Gothic country art, the workings of the human body, video games, driving and her new tattoo machine. She loved swimming and surfing. She loved all things living and loved her dog Timpleton and her parrot Thermopolis. She had a strong heart and soul, was an independent and progressive thinker, open minded and a will power like no one else. Her favorite place to go was Barnes and Noble.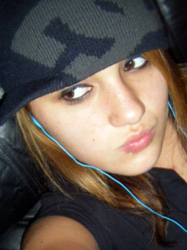 Vivianna Satterfield was 15 years old! Vivi was the type of young lady that put other people in front of herself. She would always say "Peace and Love".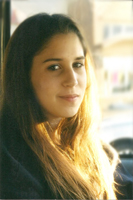 Kelli Laine Lewis is my only daughter. Kelli died when she was 18 after attending a party hosted by 3 adults who offered a $5.00 entry fee to come and drink all you wanted. A pretty tempting offer for teens not old enough to buy alcohol.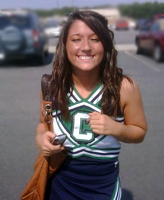 Growing up – she had it all. She was smart and witty - she could come up with a jovial comeback in almost any conversation or situation. She wShe was smart and witty - she could come up with a jovial comeback in almost any conversation or situation. She was always photographing everything and always laughing. She had an infectious laugh, loud and squeaky, but incredibly endearing. Taylor was a huge fan of Tyler Perry's Madea. She owned every play and knew every word to every gospel song in the plays. She would sing them at the top of her lungs to anyone that would listen. as always photographing everything and always laughing. She had an infectious laugh, loud and squeaky, but incredibly endearing.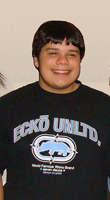 He went out THE FIRST TIME to celebrate being "LEGAL" with a creep he considered a friend (even though we warned him this guy was not a true friend). My son did not drive so he was picked up about ten thirty. Even when it was obvious my son was having difficulties this creep brought him to his own house , which is 4 houses away for a few hours, and dropped him off here at home in the middle of the night WITHOUT KNOCKING OR CALLING OR WAKING US UP. We found Ben in his bed the next morning when we tried to wake him.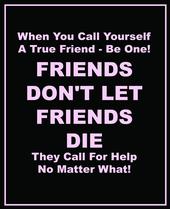 Click above to visit Our Sites

Click on the name below to see full story
Mission Statement
Be A True Friend
Help Us Spread The Word And Put An End To Another Senseless Death.
************************************************
"Georgia Group Honors Lost Loved Ones During The Holidays"

Grief Healing: Remembering Our Loved Ones on Valentine's Day

By Marty Tousley, APRN, BC, CT

We've barely made it through the holidays of December and January, and now the stores are filled with hearts and flowers and candy, all of it in celebration of the gift of love. But February 14 can be a difficult day for those of us who are grieving, and for some it will be the first Valentine's Day since our precious Valentine died. For us there is no celebration; there is only grief.

Sometimes, for fear of "letting go," we may find ourselves "holding on" to our pain as a way of remembering those we love. Letting go of what used to be is not an act of disloyalty, and it does not mean forgetting our loved ones who have died. Letting go means leaving behind the sorrow and pain of grief and choosing to go on, taking with us only those memories and experiences that enhance our ability to grow and expand our capacity for happiness.

If our memories are painful and unpleasant, they can be hurtful and destructive. If they create longing and hold us to the past, they can interfere with our willingness to move forward in our grief journey. But it doesn't have to be that way. We can choose which parts of life we shared that we wish to keep and which parts we wish to leave behind. We can soothe our pain by thinking of happy as well as sad memories. The happiness we experienced with our loved ones belongs to us forever.

If we decide to do so, we can choose to embrace Valentine's Day as a special day on which to commemorate our loved ones and to celebrate our love for them. Death ends a life, but it does not end the relationship we have with our loved ones who have died. The bonds of love are never severed by death, and the love we shared will never die either. For Valentine's Day this year, we can find a way to honor our loved ones, to remember them and to show them that our love is eternal.

We can build a piece of "memory time" into that particular day, or we can pack the entire day with meaning. Think of it this way: It's much easier to cope with memories we've chosen than to have them take us by surprise. Whether we are facing Valentine's Day, Mother's Day, Father's Day, Memorial Day, an anniversary or birthday, or any other special day of our own choosing, we can immerse ourselves in the healing power of remembrance. We can go to a special place, read aloud, or listen to a favorite song. We can celebrate what once was and is no more.

Personal grief rituals are those loving activities that help us remember our loved ones, and give us a sense of connectedness, healing and peace. Creating and practicing personal grief rituals can also help us release painful situations and unpleasant memories, freeing us to make our memories a positive influence in our lives.

What follows are just a few examples of personal grief rituals. (See also the Memorials ~ Funerals ~ Rituals page on my Grief Healing Web site.) The ideas are as unique and as varied as the people who invented them; think of ways that you can adapt them and make them your own. You are limited only by your own imagination.
<![if !supportLists]> <![endif]> If you're a writer, write. It could be an article, an anecdote, a story, a poem, a song, a letter, an obituary or a eulogy. If you don't want to write for someone else, keep a private journal and write about your feelings as you journey through your grief.
<![if !supportLists]> <![endif]> Buy a very special candle, decorate it and light it in honor of your loved one.
<![if !supportLists]> <![endif]> Purchase a book - perhaps a children's book - on coping with the loss of a loved one, and donate it to your local library or school. Ask the librarian to place a label inside the front cover inscribed "In memory of [your loved one's name]."
<![if !supportLists]> <![endif]> Plant a tree, bush, shrub, garden or flower bed as a permanent growing memorial to your beloved. Mark the site with a memorial plaque, marker, bench or statue.
<![if !supportLists]> <![endif]> Memorialize your beloved in cyberspace by lighting a virtual candle at Light a Candle Online.
<![if !supportLists]> <![endif]> Write a special note, letter, poem, wish or prayer to your beloved, go outside, attach the paper to a balloon and let it go - or place it in a vessel and burn it, and watch the smoke rise heavenward.
<![if !supportLists]> <![endif]> If you are harboring bad feelings or regrets, gather symbols to represent those hurtful or painful situations, events, or feelings from your past, place them in a container and hold a private burial or burning ceremony, saying goodbye and releasing them as you do so.
<![if !supportLists]> <![endif]> Ask relatives, friends, co-workers and neighbors to gather their contributions, and put together a scrapbook or box of memories containing mementoes, letters and photographs of your loved one.
<![if !supportLists]> <![endif]> Celebrate the life of your loved one by continuing favorite traditions or eating favorite foods.
<![if !supportLists]> <![endif]> Select a Valentine card that you wish your beloved would have picked for you, and mail it to yourself.
<![if !supportLists]> <![endif]> Give yourself a gift from your loved one that you always wished he or she would have given you, and think of your beloved whenever you use it or wear it.

A Thanksgiving Prayer for Grieving Families
Dear Father in heaven...
Please join our family on this Thanksgiving Day
And bless each one as we sit down to pray,
As we remember those who have joined you above,
So dearly missed and deeply loved.

Please provide us strength on this Thanksgiving Day
Bless us with memories of those faraway...
Please grant patience to family and friends as we grieve
And help us reach out to others who are bereaved.

We give thanks to You on this Thanksgiving Day
For your presence in our lives each and everyday.

For your comfort, guidance, and never ending love...
And for taking care of our loved ones...in Heaven above.

As we light this candle on this Thanksgiving Day...
And it glows in memory of those in Heaven today.

May their light always shine on us and give us light...
And may we feel their presence along with Yours tonight.

May the peace and tranquility of this Thanksgiving Day,
Be an everlasting light within each of us along the way...
Let's bow our heads and give our thanks to God above...
For our blessings, whether on earth or in heaven above.

Amen.


Author unknown

Valentine's Day Blues and Other Colors
by Laura Slap-Shelton, Psy.D.
Valentine's Day, a day when love is officially celebrated in the United States, can be a day of increased pain and sadness for the bereaved. Many individuals report images of their heart being shattered or smashed as they describe the pain their loss has created. They find it hard to assemble the pieces back into the beautiful wholeness they once knew.
Others feel frozen and disconnected from those they love. Their feelings no longer flow freely, and they carry a sense of emotional isolation. It is hard to keep ones heart open when it has been hurt and traumatized by a loss, and yet staying open to the sources of love in your life and remaining a source of love for others is one of the best paths to healing.
One way of turning the difficulty of Valentines Day around is to re-label it as a time of opening the heart. Take some time to identify your feelings and openly accept them. It is likely that a variety of feelings are crowding together, making it hard to feel much of anything. Sometimes making a list of the different feelings you are aware of can help to them out. Noticing what problems the negative feelings stem from and thinking of possible solutions may help to release some of the worries and negative emotions that are present.
Focusing on the greatest source of love currently in your life is another positive way to reconnect with loving feelings. The source could be anyone or anything: a memory, a poem, a painting, an old letter, and spiritual or religious writings, whatever has positive meaning to you. Try relaxing and letting the positive feelings that this inspiration creates fill your mind. What colors does it bring to mind? As you relax see if you can notice a warm feeling in your chest and let it spread slowly throughout your body.
Connecting with friends and family can be helpful too. You might create a buddy system and agree to exchange flowers or candy with a friend, just for the fun of it. Send a card to someone whom you care about. Call a friend or relative. Go out for lunch or dinner. Let those close to you know that you love them even if its been hard to show it recently. Reach out to someone who might need your attention.
Some people find it comforting to write a note to the person they have lost, and let the person know how they are feeling and what they are doing. Others might honor the person they have lost with a ceremony in their honor.
If Valentine's Day feels too big to handle, it may be a good time to find a counselor or therapist who can help you through it. Connecting with a support group of other bereaved people may be a great way to open up in a community who understands your experience and is able to offer support.
While the blues might well be a realistic part of your Valentines experience, taking steps to reconnecting with your feelings and with others will allow other colors to flow in, and keep open path of healing.

Mother's Day and Father's Day - two holidays which parents often anticipate with great joy. Days designated to celebrate the special relationship between parents and children. For those who have lost a child, these dates can be filled with painful reminders of the child who is not there to share the day with them.
As these dates draw nearer, many bereaved parents find themselves filled with anxiety as they contemplate how they will get through another holiday.
Like many other holidays, parents find themselves having to watch others who are enjoying the festivities of the day. Those who have lost their only child question whether or not they are still parents. Often times they are not recognized as parents by others on these special days.
Following are some suggestions which might help you get through Mother's Day and Father's Day:
1. Light a special candle or buy a special flower in memory of your child.
2. Consider changing or adding a tradition to that day. If you always have your family over, make plans to go out for dinner. Take a day trip and plan a picnic.
3. Some people find it comforting to visit the child's grave.
4. Do something special for yourself. Treat yourself to a movie. Start reading a book you've always wanted to read.
Family and friends may be confused and unsure of what to say or do for the bereaved parent on these days. Some suggestions that may help are:
1. Since it is often difficult to find an appropriate card, make a card for the parent letting them know that you remember they are still a mother or father to the child that has died.
2. Don't ignore the situation. Allow parents and other family members the opportunity to talk about their feelings.

A Mothers Day Wish From Heaven
Dear Mr. Hallmark,
I am writing to you from heaven, and though it must appear
A rather strange idea, I see everything from here.
I just popped in to visit, your stores to find a card
A card of love for my mother, as this day for her is hard.
There must be some mistake I thought, every card you could imagine
Except I could not find a card, from a child who lives in heaven.
She is still a mother too, no matter where I reside
I had to leave, she understands, but oh the tears shes cried.
I thought that if I wrote you, that you would come to know
that though I live in heaven now, I still love my mother so.
She talks with me, and dreams with me; we still share laughter too,
Memories our way of speaking now, would you see what you could do?
My mother carries me in her heart, her tears she hides from sight.
She writes poems to honor me, sometimes far into the night
She plants flowers in my garden, there my living memory dwells
She writes to other grieving parents, trying to ease their pain as well.
So you see Mr. Hallmark, though I no longer live on earth
I must find a way, to remind her of her wondrous worth
She needs to be honored, and remembered too
Just as the children of earth will do.
Thank you Mr. Hallmark, I know youll do your best
I have done all I can do; to you Ill leave the rest.
Find a way to tell her, how much she means to me
Until I can do it for myself, when she joins me in eternity.
~ by Jody Seilheimer ~

Mothers Day 2007
Whose wonderful child has died.
We may find support and kindness
But still we hurt deep down inside.
There are also so many children
Whose parents are no longer at their side
They too feel the pain and sadness
In everything they do in their lives
We walk a path not chosen
We live each day with grief
Still the days come and go
and we feel there's no relief.
We cant change what has happened
Although we wish we could go back
To a time when we could hug our kids
And talk, and love and laugh.
Our friends will never realize
What they have added to our lives
Their our angels who can share our grief
And let us talk and ask the Whys
This Mothers Day my wish would be
That we share the love weve lost
With those that need that helping hand
For kindness and caring have no monetary cost.
Mothers Day 2007
Lydia Regina Burns
May 2007

Musings on Halloween's Past and Present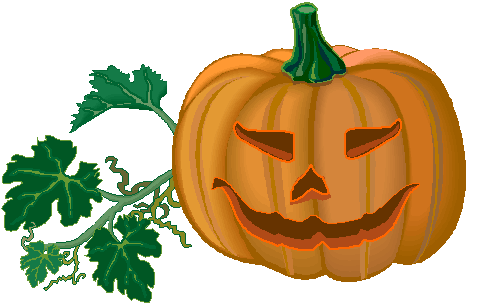 On the evening I type this, the nip in the October air is a reminder that the major holidays are just around the corner. Halloween decorations have been in the stores since July and Christmas decor even as early as August. For those of us who are bereaved parents, siblings and/or grandparents this means the sooner they are "in our face" the longer we have the constant reminders that we will be facing the holidays without our child. Whether it is your first Halloween following your child's death or years down the road, such as in my situation, the holiday season stirs the emotions bringing varying levels of sadness, anxiety and sometimes even anger. With Halloween, there is the sorrow of no longer having to find that perfect costume or witnessing the delight in your child's eyes when you found just the right one.
Many parents find Halloween a particularly hard one to get t through. In the past, I always thought of it as innocuous enough; there were the costume parties with bobbing for apple, children excitedly dashing door-to-door trick-or-treating, pumpkin carving, and the occasional harmless prank. However, after my daughter Nina died, I became acutely aware of things that I never gave a second thought to in the past. For instance, my former neighbor made her whole front yard into a graveyard scene, complete with fake headstones that said R.I.P. with scary or silly epitaphs as well as hideous ghosts coming out of the earth with bony bloody fingers. Before Nina died, I too found the cemetery "creepy', but now I look at it differently, even with a sort of reverence, and no longer have a problem going out to my daughter's grave-site, even in the middle of the night. I find the solitude of the historic countryside graveyard where she is buried peaceful and dignified and worthy of respect, and I was hurt by what I felt was apparent ridicule and distain for the final resting place of our loved ones' physical bodies to the point of tears and anger. Moreover, some of the masks and costumes portrayed faces of death in a way that I found highly offensive, especially since I knew many who lost their children to some of the means depicted. I took it personally and didn't appreciate what I perceived as a mockery of death.
Though I still don't pretend to understand the allure of the above-mentioned Halloween depictions, they aren't as painful to me as they were the first few years after Nina died. During the early grief years, we become very hypersensitive to our surroundings and more keenly conscious of anything related to death. It is pretty hard to look past the general non-bereaved population's seeming nonchalance about something we take so personally. Though we wish there was more empathy and understanding, we also know all too well that they cannot truly sympathize unless they also have walked in our shoes. It is easy to forget that we too, before our children's deaths, may have shown the same indifference. I believe that we would like to think that we wouldn't have been so callous because we now personally know how much this hurts those affected; however, before we lost our "innocence', truth be told, we probably didn't give any of it much thought. That being said, oftentimes it is still easier said than done.
On this last Halloween without Nina, I pretty much ignored all the ghoulishness surrounding this time of year. If I do find I am having difficulty, I try very hard to focus on positive and precious memories of Halloween's past, such as her belated birthday / Halloween party where our basement became a makeshift haunted house where giggling blindfolded costumed witches and princesses plunged their hands into bowls full of peeled grape 'eyeballs' and wet macaroni "brains" to the shrieks of "Yuck", or the photo taken of Nina on her last Halloween. No longer of trick-or-treat age, she stayed home to pass out the candy and carve an awesome Jack-O-Lantern that she is pictured proudly along side, with her ever-present smile and that wonderful twinkle in her brown eyes. Or the photos I have of her in her costumes over the years from Care Bear to Punk Rocker. Because of my photographs and precious memories, I also realize that I was one of the "lucky' ones in that regard. There are those whose children died before they ever had the opportunity to create memories, there is the sorrow that they were never able to experience even one holiday with that child, yet alone several, and that saddens me very much.
For those with a missing trick-or-treater this Halloween or the conspicuous empty chair at Thanksgiving dinner this year, the first ones are the most difficult. Though I find they are easier to bear as time goes on, you never really forget the absence from the family holiday gatherings of one loved so much, nor do you want to forget, really. Please try to remember that this roller-coaster grief ride each year brings different feelings. It is important that you just allow those feelings and let them happen, Try not to be waylaid by other's expectations of you. Trust your instincts and go with them. Truly, only you know what you can or cannot handle.
With gentle thoughts,
Cathy Seehuetter
TCF/St. Paul, MN


As we light these five candles in memory of and in honor of you, we light one for our grief, one for our courage, one for our memories, one for our love, and one for our hope.

1) This candle represents our grief. The pain of losing you is intense. It reminds us of the depth of our love for you.

2) This candle represents our courage - to confront our sorrow, to comfort each other, and to change our lives.

3) This candle is in your memory - the times we laughed, the times we cried, the times we were angry with each other, the silly things you did, and the caring and joy you gave to us.

4) This candle is the light of love. As we enter this holiday season, day by day we cherish the special place in our hearts that will always be reserved for you. We thank you for the gift your living brought to each of us.

5) This candle is the light of hope. It reminds us of the love and the memories of you that are ours forever. May the glow of the flame be our source of hopefulness now and forever. We love you.

Sherry L. Williams
1985

When you have lost someone very dear to you, the most difficult obstacle to cross is getting through the holidays. Surviving the days where everyone around you is celebrating and spreading good cheer, while your mind is filled with memories and your heart is heavy with loneliness. Its difficult just making it through what used to be the happiest days that were once shared with a soul mate, and today carries only emptiness. The greatest challenge is to remain in the company of others who love you, when you really want to be alone with your sadness.

It makes no difference whether the loss took place last week, several months ago, or even last year. The holidays always send those deep emotions flooding right to the surface.

Just as how you deal with grief is personal and individual, so is the way you handle the holidays. Remember to be true to yourself, and dont take on too much responsibility. Let people know that your plans may be subject to change, and you cant make long term commitments just yet. Be honest with yourself and with your friends and family about how youre feeling.

Some people find it best to start new traditions, because the past ones hold memories too difficult to deal with. Talk with your family about setting expectations. Plan together any modifications you will all make to the normal holiday festivities. You may want to have a church service dedicated to the memory of your loved one. Or make an annual donation in his/her name. Perhaps join the Hospice Tree Lighting ceremony. Bring joy to another child by purchasing a special toy for the Angel Tree in memory of your child.

Its a great idea, for both you and your family, for you to write a letter to them asking for their understanding. There is a terrific example of this at the following Web Site: http://www.geocities.com/Heartland/Woods/4671/holidays.html. I encourage you to take a look at it.

Be honest about how youre feeling, but when ever possible, try to include a positive twist into your thoughts. Instead of :
I miss my beloved so much, there is no Christmas without him/her.
try
I do miss my beloved. Christmas will be different this year, but I will try to enjoy it.

Instead of:
I HATE this time of year. I cant wait until its over.
try
This is a difficult time of year for me. But it does give me an opportunity to become closer to my family and friends.

Some people heal best by helping others. Try volunteering at an organization who help people with a greater need than yours. i.e. A soup kitchen, a homeless shelter, orphanages, etc. Often the best therapy is helping others. Aside from the obvious benefits of keeping your mind occupied and seeing that there are others in worse situations than yourself, charity work gives you a tremendous feeling of fulfillment. It can give you a renewed sense of purpose, so important during times of sadness.

Above all else, give yourself permission to enjoy yourself, to laugh, and to find peace. Each of these things are part of healing. Your life will never be the same, but it will go on, and it can still be good. I want you to close your eyes for just a moment. Bring into the room with you the clearest image of the person that you have lost. Now say I love you and I miss you. You will always be in my heart. I need to know... is it okay for me to be happy again?

Now, imagine the answer that you receive. If you remember your loved one in their true light, Im confident the answer will be YES.
Find peace over the holidays, and be good to you.
About the Author:
Brigitte Synesael is recognized as an authority on Alternative Medicine Information.
A published author, her latest release "You've Got Nothing To Lose But POUNDS!" was inspired by outrage at society taking advantage of a frustrated, overweight population. This well researched ebook gives more than 10 reasons that could be responsible for your weight problem besides overeating. This book is available at http://w

Dealing with Grief in the Holiday Season



Grief is an unwanted journey. It is a journey that demands tremendous energy, self-discipline, fortitude, courage and a boatload of patience. Especially at the holidays, when you have mental pictures of how things should be and then in a stinging towel snap, you are flung back into the present reality. No sooner do you think you have it all under control when the gripping vigor and unrelenting stress of the holidays unsteady you. Holidays often magnify the feelings of grief. It is important and natural to experience the emotional, physical and spiritual aspects of it. It is unhealthy to block those avenues of expression. Therefore, the balance beam of the holidays on one side and grief on the other needs to be reckoned with. Trying to keep your sanity while dealing with your grief and the stress of the holidays is difficult. Now what do you do?

Holiday time rates high on the stress scale under normal circumstances. Add in a pinch of grief and you have a whole new standard of stress. If the grief is new, the holiday's can be excruciating. Most of us, under normal circumstances, spend our holidays trying to remind ourselves it is all about giving and getting along. It is the time of year when we try to rise above the Aunt who still pinches your 50 year old cheeks on any area of the body, the Uncle who drinks way too much and the other naughty family members who may have assigned themselves as the official family gossip or the critical doomsdayer. Yet, when you have grief or shadow grief overwhelming you, this situation becomes unbearable. It is sort of like being a Bopper Doll. With every unwanted comment, unwanted touch or demand you feel the full blow of a punch. Fortunately, there are things you can do to take an active role in getting through the holidays and not feel like an emotional punching bag. The following are important for maintaining some kind of sanity while dealing with everyone else's joyful or bah humbug holiday spirit.
Take time for yourself

. Dont over burden yourself with too many chores. Take time to plan and time to prepare for the day. Be careful not to isolate yourself. Don't cut yourself off from the support of family and friends.

Rest.

Practice relaxation techniques to help the stress level. Trying to weave your grief into your life is a difficult and a formidable task. You need rest to help you make it though tough times. Emotionally, physically and psychologically, the holidays are draining. You will need your strength.

Shield yourself.

Protect yourself from events and gatherings that are too much to handle. When asked to a gathering, ask who will be there and what they will be doing. Plan as much as you can for the approaching holidays. Be aware that this may be a difficult time with difficult people. The additional stress may affect you emotionally, mentally, and physically. It is important to be prepared for these feelings. Do holiday shopping early or give IOU's out and do the shopping when you feel more comfortable.

Back sliding.

Allow yourself to back slide. You cant always be making headway. Sometimes grief comes in waves. One week you feel like you are doing great and then the next you feel like you did when the loss first happened. Give yourself a break and dont demand too much from yourself. It takes time and backsliding is part of working your way through your grief.

Goals.

Thinking about goals shows you are healing. Set small goals just for a day and then move on to setting a goal for next week and then next month. Goals are avenues of hope for tomorrow.

Small delights.

Take pleasure in the small delights of the day as often as you can. Laughter is a wonderful delight. Remembering a wonderful time with your loved may bring tears and laughter at the same time as well as warm your heart.

Keep a log

of the decisions that come up in your life. Do like Ben Franklin and make a list of the pros and the cons for each decision. Also prioritize and determine if there are any things you can delegate. Imagine your decisions will affect no one but you. If you isolate the decision to that level, it will make it easier to understand the direct impact the decision will have on your life.

Realize

that to choose something, you are usually giving up something. So decide which would you least mind sacrificing?

Dont second guess

. Once you have made up your mind become committed to yourself and the decision.

Hold on to your wallet

. Sometimes grief can play havoc with the purse strings. People will spend more in times of depression so be careful. It is satisfactory to give IOUs to people and you can shop under better circumstances. If shopping is overwhelming, try using catalogues or shop during off hours.

Change something

. Changing traditions may be helpful. It doesn't mean you toss out the old completely. Small changes may make you feel more in control and less stressful. Recognize that holidays won't be the same. If you try to keep everything as it was, you'll be disappointed. Doing things a bit differently can acknowledge the change while preserving continuity with the past. Open presents Christmas Eve instead of Christmas morning. Vary the timing of Chanukah gift giving. Have dinner at a different time or place. Let the children take over decorating the house, the tree, baking and food preparation, etc.

Allow the tears

. Certain memories will pop into your head that may bring tears of sadness or joy but definitely memories. A particular ornament may trigger a memory. A particular gathering, food or song may bring teardrops. Think if you can handle the responsibility of the family dinner, etc. or should you ask someone else to do it? Do you want to talk about your loved one or not? Should you stay here for the holidays or go to a completely different environment?

The holidays may affect other family members. It is wise to discuss holiday plans with others and make sure there are no surprises. Respect their choices and needs as they should respect yours. Try to be open to the possibility you may have to compromise if necessary. It is important to share your concerns, feelings, and apprehensions. Allow them to know that this is a difficult time for you. Allow yourself to accept their help and let them know you appreciate their love and support at this time.

The more you understand about the complexities of grief, the better you will be able to make decisions for what is right for you. Grief affects you on an emotional, physical and mental level. The following symptoms let you know that you are reacting normally to your grief. That doesn't mean that you don't need to seek outside help from a medical doctor or counselor. It is always beneficial and necessary to check on your health and to find a non-judgmental person to talk with.
The physical symptoms you may experience include crying, shortness of breath, muscle weakness, tightness in the throat and chest, digestive problems, dry mouth, empty feeling, disorientation, numbness, sensitivity to noise, change in sleeping and eating patterns and an inability to swallow.

The emotional symptoms include depression, anger, guilt, sadness, relief, anguish, isolation, and loneliness. Many times the emotional pain is more difficult to deal with during the holidays. It is not uncommon to see dramatic changes in behavior at this time such as more outbursts. When activities become to frenzied, it is not uncommon to want to isolate yourself. Things become more confusing. There may be a tendency to increase negative behavior. Too much eating or drinking or taking over the counter medications will create more problems. It is important to talk with your doctor if you are feeling too overwhelmed. It is not a weakness - it is strength to know yourself and to ask for help.

The mental symptoms may include, confusion, inability to concentrate, numbness, can't make decisions, nightmares, increased anxiety, irritability and loss of self-esteem. It has been proven that the immune system is compromised by stress.

Keep in mind that if the loss has been over a year many people will expect you to be "over it". They don't understand how shadow grief creeps up at special times such as holidays and anniversaries. Be prepared to educate those who expect the impossible. Let them know you will never be "over it", but assure them you hope to eventually enjoy the holidays again. Let them know that you have been trying hard to weave the life that was to the life that now exists. Always share the vision you hold for the hope of moving forward to live a life of radiance.

Don't forget that anticipation of any holiday is generally much worse than the actual holiday.

Some people find it helpful to be with family and friends, emphasizing the familiar. Others may wish to avoid old sights and sounds. While others will find new ways to acknowledge the season.

Holidays are a time to re-examine your priorities. Ask yourself what you really delight in doing and what should you delegate or change. Enjoying yourself is not a betrayal to your loved one. Laughter and joy are not disrespectful. Give yourself and your family members permission to celebrate and take pleasure in the holidays.

The holidays always a offer a way to escape yourself by doing something for someone else, such as volunteer at a soup kitchen or visit the lonely and shut-ins. If you are up to it you might ask someone who is alone to share the day with your family. You could provide help for a needy family or donate a gift of money in your loved one's name.

Be mindful not to build a relationship to your pain but instead focus on your memories and your goals for the future. Recognize your loved one's presence by burning a special candle or hanging a stocking for your loved one in which people can put notes with their thoughts or feelings. Think about listening to music especially liked by your loved one. If you are comfortable share photographs with family and friends and remember your memories. Most of all be true to yourself. It is your journey and only you can walk the path to a life that is vibrant with your memories and hopes aimed toward all the tomorrows.

Holidays are a time when the world seems to slow down. We concentrate on what is important. Time is typically centered on relaxing and enjoying ourselves with family and dear friends. We nurture and celebrate our relationships, undistracted by everyday life. Consequently, any losses are felt more acutely during this time. If the pain is related to the loss of a relationship, the holidays can make the hurt more painful.
It is not unusual to feel as if we are "going crazy," especially if we have lost someone we love. However, any loss may turn our world upside down: that of a pet, a job, or a physical ability; any kind of broken relationship; possessions; or a sense of safety and security. Other occurrences can cause upheaval, including miscarriage or abortion; life plans gone awry; missing an important event; or the loss of hope, freedom, or even sobriety. Missing anything that has become familiar to us, even alcohol, cigarettes or an unhealthy relationship, can be very painful.
Loss causes many changes in our lives and can alter how we perceive the roles we play. If my child is dead, am I still a mother? Am I half a person without my life's partner? If I have lost my job, am I still a valuable member of society? Our self-esteem may plummet and we may question our identity.
If we are mourning the death of someone we love, the circumstances surrounding the death have an important effect on our grief experience. If the death was due to an illness, we may have watched the one we love suffer many debilitating changes. Terminal illness typically steals bodily functions as well as the ability to move, swallow, and communicate. It is not uncommon to have difficulty at first recalling what our loved one looked like when they were healthy.
If the death was sudden, unexpected, traumatic or violent, we are wrenched into a new reality. How can we ever feel normal again? How can anything, including the holidays, ever feel special once more? If we believe we were somehow responsible for the death, every morning is a painful reminder. While we may not be truly suicidal, we may wish for an end to our pain, because we cannot imagine ever feeling differently than we feel right now.
As we struggle to find meaning connected to our loss, we may find our faith battered. Why is it that something so unfair has happened to us? How could our God let something this painful occur? If we feel this way during a holiday that is set up around our faith, bitterness and anger may build.
Holidays are often a time of great beauty. Everything glitters with the richness of light and love. When we are in the depths of anguish and despair, we may find it hard to experience beauty. It seems that everyone around us can enjoy the festivities and this magnifies how alone we feel.
Our experience with grief is unique to us. No one else can feel exactly what we feel. Also, as individuals, every loss we have will be a different experience from all our other losses. Another person cannot completely understand how we feel.
When we lose a loved one or abilities, dreams or possessions, we must eventually learn how to move on. Somehow, we must get through our everyday routines despite the absence of this person or this thing. Similarly, the holidays make us revisit the mourning process. We must adjust, once again, to this "hole in our lives" at what previously may have been a very special time.
Food, the centerpiece of many holiday gatherings, is a nurturing, life-sustaining celebration of our relationships. But in the wake of a great loss, even if we can taste the food we eat, we may have neither the appetite nor the energy to come to the table.
Just as we cannot anticipate the extent of a loss, we cannot be completely prepared for how fragile we may feel during the holidays. However, just knowing it may happen and not being surprised by this can help.
We must be gentle with ourselves and with each other. We may have lost a piece of ourselves, but chances are that, in that death or change, we have been given something as well. If we can find out what that is, we can honor it. It is our own priceless holiday gift to ourselves

How to get into the spirit of the season. Holidays or not, it is important for the bereaved to find ways to take care of themselves. The following guidelines may be helpful:
1. Plan ahead as to where and how you will spend your time during the holidays. Let yourself scale back on activities if you want to. Redefine your holiday expectations. This can be a transition year to begin new traditions and let others go.
2. Select a candle in your loved one's favorite color and scent. Place it in a special area of your home and light it at a significant time throughout the holidays, signifying the light of the love that lives on in your heart.
3. Give yourself permission to express your feelings. If you feel an urge to cry, let the tears flow. Tears are healing. Scientists have found that certain brain chemicals in our tears are natural pain relievers.
4. Shakespeare once said, Give sorrow words Write an un-sent letter to your loved one. expressing what you are honestly feeling toward him or her at this moment. After you compose the letter, you may decide to place it in a book, album or drawer in your home, leave it at a memorial site, throw it away, or even burn it and let the ashes rise symbolically.
5. When you are especially missing your loved one, call family members or dear friends and share your feelings. If they knew him or her, consider asking them to share some memories of times they shared with your loved one.
6. If you live within driving distance of the cemetery, decorate the memorial site with a holiday theme. This could include flowers, garlands, ribbons, bows, evergreen-branches, packages, pinecones or a miniature Christmas tree. Decorating the site yourself can be helpful in remembering and celebrating your loved one's life during the holidays, and may free you to cherish the present holiday with your remaining family.
7. Play music that is comforting and meaningful to you. Take a few moments to close your eyes and feel the music within the center of your being.
8. Give money you would have spent for gifts for your absent loved one to a charity in your family member's name. Consider donating money to the public library to buy a particular book. Have the book dedicated to your loved one's memory. Buy a present for a child who would not otherwise have a gift during the holiday season.
9. Read a book or article on grief. Some suggestions are: Don't Take My Grief Away From Me by Doug Manning; The Comfort Book For Those Who Mourn compiled by Anna Trimiew; and A Grief Observed by C. S. Lewis.
10. Remember the reality that the anticipation of the holidays without your family member is often harder than the actual holidays themselves.
Adapted from Ten Ways to Cope with Holiday Grief By L. B. Schultz, Carmel, Indiana. Reprinted with permission from Bereavement Magazine 5125 North Union Blvd., Suite #4, Colorado Springs, Colorado 80918-2056.
For more information about coping with the holidays, bereavement support services, and community holiday events to honor loved ones, please contact the Sutter VNA & Hospice Bereavement Program at a location near you

As you walk through the malls and see the lights or look down the street and see the trees, do you know if its going to be Ho Ho Ho this year - or - is it going to be
No No No!
Chances are if youve lost someone you loved, No No No might be the phrase ringing in your ears. Dealing with any holiday after the loss of a loved one can be an unnerving experience.
As you move into the future, its easy to look behind and see what youve missed but the reality is that you now have to look ahead and see what you can find.
One of the first steps in dealing with grief during the holiday season is to be aware that you are going to most likely have to redefine what the holidays mean to you.
If you cant be with the one you loved then love the one you are with YOU!
Take steps to be kind to yourself and to know that whatever you are feeling right now is normal and is to be expected.
Dont think you have to go through the days ahead with a smile plastered on your face when your heart is breaking.
If this is the year you dont put up a tree, send out cards or bake cookies thats OK! With time, youll regain a sense of the holidays but this year again, just take care of yourself.
There are a lot of things you can do to do just that..and some of those are listed below.
First and foremost, be kind to yourself and avoid stress! Take the time to do the things you want to do, not what others think you should do. If staying home and taking a hot bath is more appealing that a neighborhood get together enjoy the calming waters as they wash over you.

Pamper yourself! One of the first ways to take care of yourself is to make sure you are eating correctly, exercising and sleeping well. Dont mask your pain with pills and alcohol. Instead, get out a journal and start writing. You have no idea what a cathartic experience writing can be until you put pen to paper.

Open your heart and your mouth dont be shy! Be willing to talk about your loved one. Put their pictures out feel free to laugh at the memories. With each spoken word you are helping your heart to heal.
Throw away the would-ofs, should-ofs, and could-ofs of days gone by. Throw away the guilt of lost opportunities and focus on the celebrations you shared together.
Be good to yourself, but more especially be kind to yourself. Be sensitive to the fact that you are not alone in your pain and that others around you are feeling blue too. The first year of holidays after a death are times that can incite old feelings and if you think that being away from those situations is best for you then do just that.
Dont overdo! Dont put up a tree or bake cookies or plan the meal at your house just because people expect it this year! Be firm in what you are comfortable doing and let others take care of you for a change! Being a guest rather than a host might be a whole new wonderful world you can now take advantage of!
Have you thought about lending a helping hand where its needed? Whether its a turkey drive, a financial donation, or doling out dinner to the homeless, you just might feel better by giving to others than sitting home alone. What feels right to you?

Most importantly, celebrate your own life! Take comfort in your own emotions. Be thankful for the gift of memories and for times you shared.

Plan for tomorrow, but live today!

<![if !vml]>
<![endif]>The longing for our child always becomes more pronounced on special family holidays. These days there is much talk about alternate families, blended families, traditional families, global families...the list goes on and on.
Those of us who have lost a child don't care very much about the interpretation of a family; all we want is to have our family intact, every head accounted for, every set of feet under the table at family celebrations. The empty chair at family functions is intensely visible to us. We always wonder why others cannot see its glaring presence because sometimes it is all we see. We mark time by "occasions," and each occasion without our child is a sharp reminder that life is no longer what it used to be. Sometimes, in our despair, we would like to abolish them all: these occasions that have such power to haunt and hurt us.
Probably one of the most difficult, if not the most difficult, of these occasions, is Christmas. The spirit of Christmas is supposed to be one of all-pervasive peace, joy, and love. Even the scrooges of the world manage to fan their tiny, grudging flame into a roaring fire of abandoned giving.
Unfortunately, parents who are grieving the loss of their child are so preoccupied with the empty chair in their lives that they probably wouldn't notice if the fire burned their house down. For them, peace has become pain, joy has turned to ashes, and love is a perpetual longing. They are still "in" this world, but don't feel a part "of" this world. At the same time, Christmas, being no respecter of persons, indomitably marches on with its carols of hope, its timeless traditions, and its glitzy decorations. Since it will not go away, it seems we must learn to live with it.
If we want comfort and encouragement, we must not be afraid to make ourselves vulnerable. Therefore, it is also important that we allow others to occupy the empty chair from time to time so that they can learn to identify with our pain and heartache.
For every insensitive individual who fails to understand the deep sorrow we feel, there are two more who want to help. Search them out and accept the comfort and encouragement they have to offer. If your friends fail you, seek out other bereaved parents or a grief support group. They may be searching for you while you are searching for them.
Finally, if the old Christmas traditions cause us unbearable pain, let us create new traditions, or dispense with tradition altogether. Nowhere is it engraved in stone that we need to celebrate in a certain way. Each of us needs to find our own comfort zone, and that comfort zone may be radically different from previous years. Our concern should be for ourselves and our immediate family: how we, together, can get through the season with a minimum of pain. We appreciate our extended family, our friends, and our colleagues at work, but we do not need to make our plans around their needs. We will just assume that they understand our present frailty.
Some bereaved families have received much gratification from giving the gift that they would have given to their deceased child to a needy child in the community; others have decided for several Christmases in a row not to shop at all. Some have decided to replace old, sentimental ornaments on their Christmas tree with new ones; others have decided not to have a tree at all. Some choose to have Christmas dinner with "the clan," as usual; others know they cannot handle that this year. It is healthy to cushion ourselves in practical ways.
Although we don't deliberately want to hurt anybody, we cannot afford to let anyone place guilt trips on us or push us beyond our level of endurance. This year, we may have both eyes steadfastly fixed on that empty chair, with the result that there will be far more tears than laughter, and that's quite all right. Our child is worth it. Next year, we might have one eye on the chair and one eye on the rest of the room, and thus, healing begins.

Invite your family to do a mourning ritual with you.
Gather around a table with a candle in the center
After the candle is lit, everyone thinks about two things to share out loud with the rest
The first is a sad memory to pour out of your heart
Or something that still worries you about the death
The second thing to think about and share is a happy memory about the one that died
Something that will always make you happy or laugh when you think about it
When everyone is ready with their two memories or thoughts to share
Take turns telling what they are
After everyone is finished talking
Decide on someone (or more than one) to blow out the candle
As the smoke begins to rise, read the following:
As the smoke rises from this candle, we celebrate ________________
Thank you for being a part of our memories.
We will carry you in our hearts as we go through this holiday season
You are a part of our family yesterday, today and forever
We love you

Friendsdontletfriendsdie.com Copyright 2007
Links
Click on anyone below to get info
***************
*******************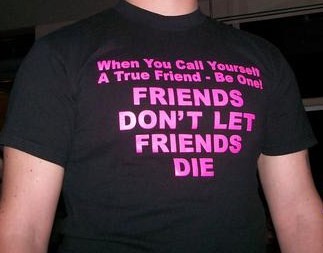 Click on picture
*******************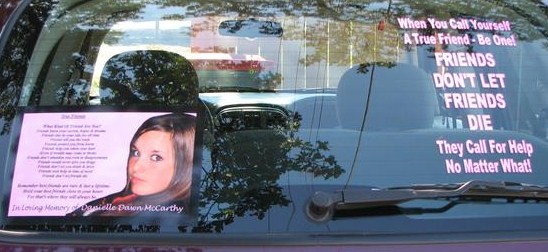 Click on picture
*******************