Kelli Lewis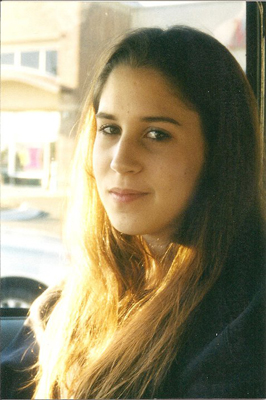 July 18, 1982 - January 21, 2001
In loving memory of
Kelli Laine Lewis is my only daughter. Kelli died when she was 18 after attending a "party" hosted by 3 adults who offered a $5.00 entry fee to come and drink all you wanted. A pretty tempting offer for teens not old enough to buy alcohol.

Kelli left with a designated driver and one other girlfriend. There were over 60 other high school students at the "party" many who knew our phone number and knew i was THE mom that would come and pick them up if they needed a ride or it was unsafe to ride with someone. but no one called.

After becoming intoxicated, Kelli didn't want to leave when her driver was ready to go. The driver found another girl who lived by us- to make sure Kelli got home safe. However that girl left Kelli there.
Kelli ended up riding with another passenger (Jason) who was getting a ride from his friend (Tommy) that Kelli didn't know. Another passenger (Erich) rode with them until they dropped Erich off as his parked car which was about 4 miles from our house. Erich had parked his car there VS driving to the party because he knew he was going to be drinking and didn't want to drive. Such irony.

Tommy pulled out with Erich following him because they were going to drop Kelli off and then the boys were going to go get something to eat in Charlotte NC (we live on the SC side of the border).

The two cars raced on impulse. Tommy's car went off the road, hit several trees and landed upside down smashing our children underneath. all three were dead on impact (we hope).

We then got THE 'knock at the door' and lives were forever changed.

All three minors were just under being 3x's over the legal limit.

The SC Highway Patrolman told me he knew Erich had been drinking and he hoped it made me feel better that he didn't allow him to drive his own car home. hmmm, no. that really didn't help. I expect the state highway patrol to do the jobs they are paid to do- which would include taking an underage drunk driver into the station for a BAC and charging him with a DUI and any other charges that fit. Instead Erich's friend came to pick him up and they tried to buy more beer with a fake ID less than one mile from where our children lay dead. I'm not really angry at either driver. I expect teens to do dumb things like drinking and speeding. I however don't expect my state to look the other way while they do it.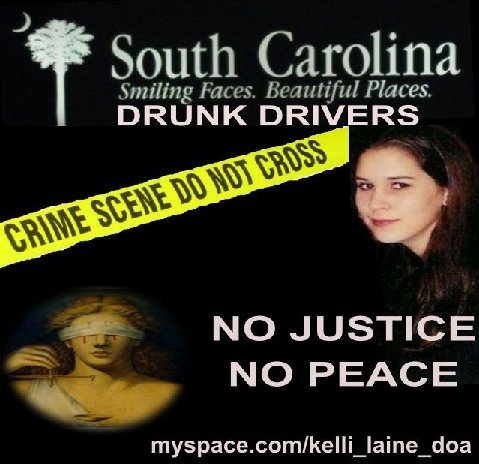 South Carolina also refused to charge the 3 adults. but don't get me started on THAT.
oops, too late! SC said there wasn't anything they could do about the adults because it was in a private home. Really? So you cant sell METH out of a private home, but if it's a DRUG the state makes money off of- then tend to look the other way.

So that's how it ends for my precious 'Keddi-girl', our nickname for Kelli.
Our family remains shattered no matter how much time passes.

How different that night could have been had just one person stopped Tommy from driving or if one person had picked up the phone and called me....

please visit Kelli at